Men's Canvas Slippers Black & Blue (2 Pairs)
GeckoMan Foot-Care™ Science is featured in every shoe: Premium orthotic insoles with anatomical arch support and heel protection re-align the foot and body, help relieve common foot pain, like back pain, hip pain, ball of foot pain, even plantar fasciitis, arthritis, heel spur, and overpronation.
If you are serious about diabetes, you should choose ours more. Built-in wide toe box alleviates pressure on bunions and hammertoes, cushioning sole with a mild Rocker adds spring to your step, no matter flat feet or high arch. A high-grade, cupped rubber outsole offers excellent traction and ultimate comfort.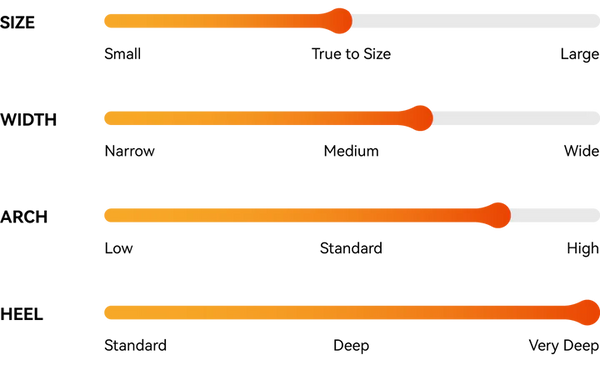 Materials: Canvas uppers, Velvet linings, Rubber outsole
Widths: Wide (D+) built-in wide toe box
Footbed: Premium orthotic insoles with anatomical arch support (removable) 
Heel to Toe Drop: 12mm for better pressure distribution from heel to forefoot
Where It's Made: Designed with American ingenuity, manufactured with our Asian partners
Highlights
Freedom of Movement
Premium orthotic insoles with anatomical arch support that prevents the foot from rolling inwards, improving foot and body alignment and providing unsurpassed comfort.
Powerful & Stability
Our shoes have a deep heel cup just like hugging your heel, giving you warmth and protection, keeping your heel padded, making you stabilized with every step, and staying where it belongs.
Super Cool, Super Comfy
The breathable, premium surface material allows your feet to breathe, reduces odor, and keeps you dry all day. No matter indoors or outdoors, the design is perfect for all occasions with a stylish look that can be worn all day.
Strong & Steady Step

Enjoy your activities, whether it's rainy or sunny, our high-quality rubber material is anti-skid and abrasion resistant that delivers excellent traction and grip, and also adds spring to your step. Hey rubber, conquer the road.
Align the Feet and Body
We apply the Orthotics to every pair of shoes that makes your feet align, which can distribute invisible pressure evenly and pain relief. Provide stability and balance while aligning the body up the kinetic chain.
Pain Relief Beyond Belief
Whether you are suffering from these pains in your daily activities? Try our feature anatomical arch booster with cushioning soles to alleviate shock force from these symptoms so you can move pain-free.
Free shipping on orders over $50, and our 180 days, no questions asked return policy. Lightly worn shoes get donated to Soles4Souls. Visit our Returns Portal.

Need help? Please contact our team at cs@walkhero.com
Discover the ultimate comfort solution with podiatrist-certified arch support developed using over 20 years of data.

Support - Made with proprietary ergonomic technology, WALKHERO absorbs 41% more impact than traditional footwear materials for the perfect blend of cushion and stability.

Comfort - When paired with Foot-Care™, it reduces energy exertion in the ankles by up to 51% compared to competitors' footwear. So walking is easier. And actually feel better.

Alignment - Our comfort system all starts with the expertly engineered, due to years of research and iterations, is able to improve the alignment of the kinetic chain, beginning with the ankle.

Footwear in our Arch Support collection features a removable, supportive cushioning orthotic insole system for a more comfortable walking experience.
For the greatest comfort, we recommend wearing your new GeckoMan shoes for just a few hours for the first few days to allow your feet to adjust to the new level of orthotic comfort and support.

To preserve the appearance of your WalkHero shoes, we recommend that you clean the upper. Brush to remove dirt. Use a small amount of mild soap and water on the washcloth. Air dry. Do not machine wash.