What Is Plantar Fasciitis?
Plantar fasciitis is one of the most common causes of heel pain. It involves inflammation of a thick band of tissue that runs across the bottom of each foot and connects the heel bone to the toes (plantar fascia).
Plantar fasciitis commonly causes stabbing pain that usually occurs with your first steps in the morning. As you get up and move, the pain normally decreases, but it might return after long periods of standing or when you stand up after sitting.
The cause of plantar fasciitis is poorly understood. It is more common in runners and in people who are overweight. If you think you may have plantar fasciitis, you should take steps as soon as possible, the sooner you can get pain relief.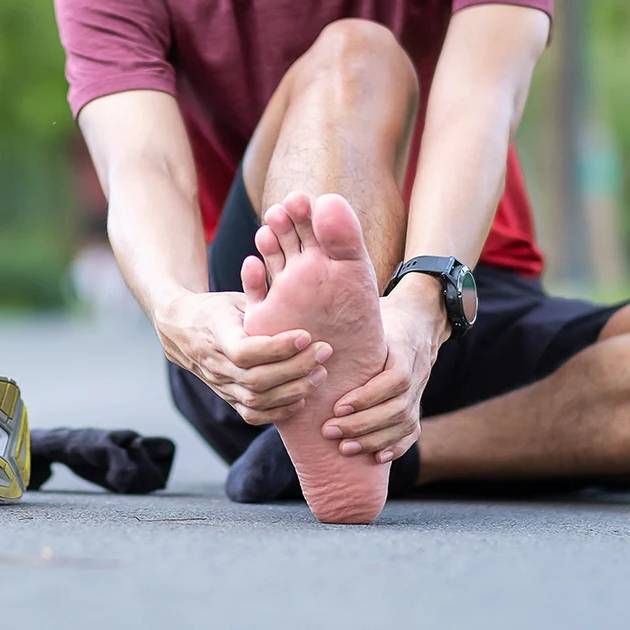 What Causes Plantar Fasciitis?
The plantar fascia is a band of tissue (fascia) that connects your heel bone to the base of your toes. It supports the arch of the foot and absorbs shock when walking.
Tension and stress on the fascia can cause small tears. Repeated stretching and tearing of the facia can irritate or inflame it, although the cause remains unclear in many cases of plantar fasciitis.
Even though plantar fasciitis can develop without an obvious cause, some factors can increase your risk of developing this condition. They include:
Age. Plantar fasciitis is most common in people between the ages of 40 and 60.
Certain types of exercise. Activities that place a lot of stress on your heel and attached tissue — such as long-distance running, ballet dancing and aerobic dance — can contribute to the onset of plantar fasciitis.
Foot mechanics. Flat feet, a high arch or even an atypical pattern of walking can affect the way weight is distributed when you're standing and can put added stress on the plantar fascia.
Obesity. Excess pounds put extra stress on your plantar fascia.
How To Relieve Plantar Fasciitis?
To reduce the pain of plantar fasciitis, try these self-care tips:
Choose supportive shoes. Buy shoes with a low to moderate heel, thick soles, good arch support and extra cushioning. Don't wear flats or walk barefoot.
Maintain a healthy weight. Extra weight can put extra stress on your plantar fascia.
Change your sport. Try a low-impact sport, such as swimming or bicycling, instead of walking or jogging.
Apply ice. Hold a cloth-covered ice pack over the area of pain for 15 minutes three or four times a day to help reduce pain and inflammation. Or try rolling a frozen bottle of water under your foot for an ice massage.
Stretch your arches. Simple home exercises can stretch your plantar fascia, Achilles tendon and calf muscles.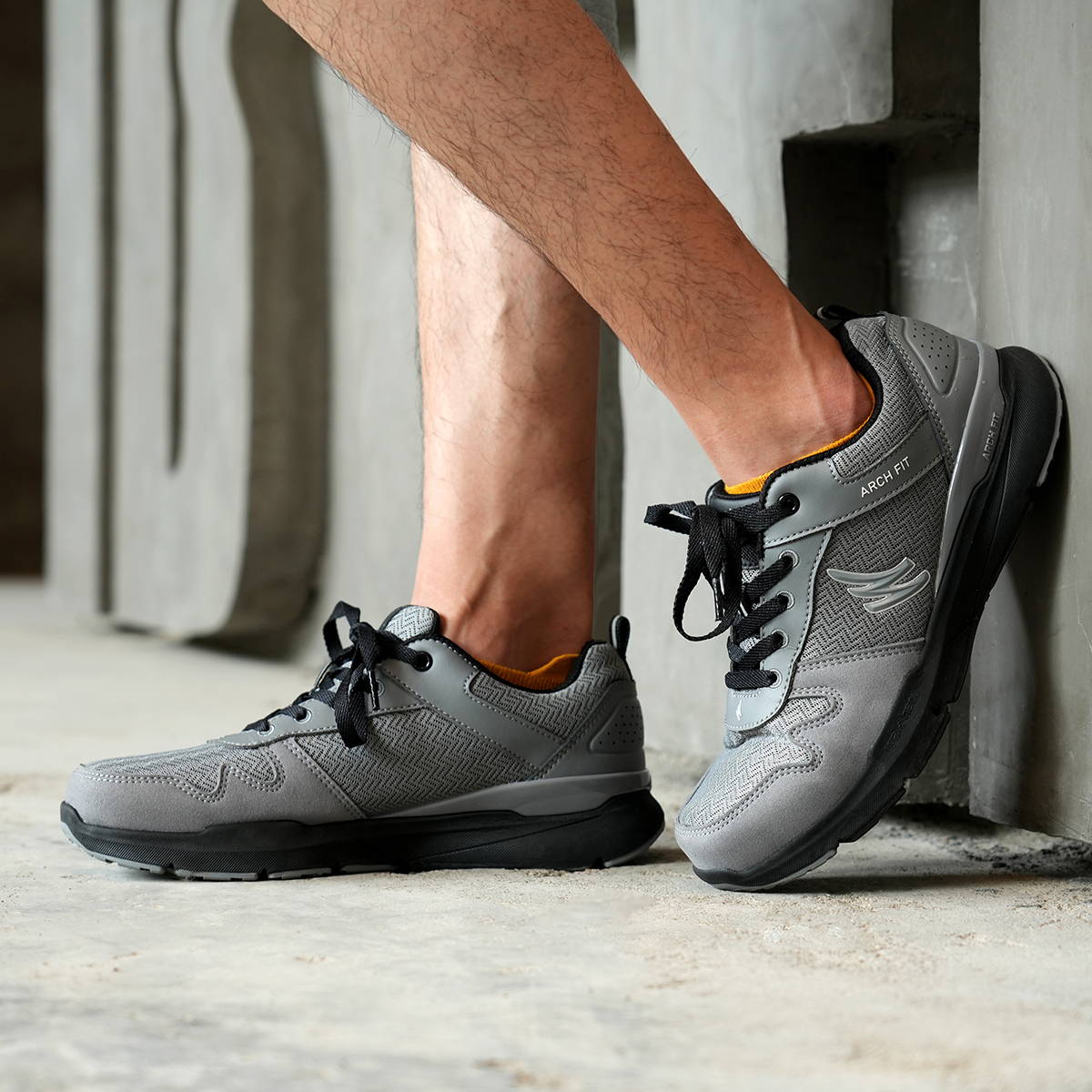 Recommended Shoes For
Plantar Fasciitis
One of the biggest culprits of plantar fasciitis is shoes with not enough support for your arch or heel. Whether you're getting back to running or just walking around the house, WALKHERO shoes provide the ideal amount of cushion with each step alongside reliable arch support, a lightweight feel, and a stylish look.