7,525
+
6,425
+
plantar fasciitis people picked
3,015
+
high arches people picked
625
+
normal feet people picked
What our customers are saying...
"I bought these shoes to see if they would help heal my plantar fasciitis. It's too early to tell if they will really help with the healing or not, but I can say that they are very cushiony and comfortable. My sore foot feels better in them than in any other shoes I own. I am currently wearing them in the house all the time. I haven't yet worn them outdoors. I can't speak to their durability, but I am glad I bought them. "
-- Sid W
"I have plantar fasciitis. Until I got my WalkHero shoes I could barely walk the pain in my heel and foot was so bad. As soon as I put them on and stood up. My feet were free of pain. I immediately felt the support of the structure of the shoes and the cushion of the soul. I have been wearing them daily for 2 months and have been absolutely pain free! I recommend them 100%. "
-- Kindle Sandradee
"I bought these to hopefully have a comfortable pair of casual shoes to wear that would also help to heal my Plantar fasciitis which I developed from being a Safeway Checker for approx. a year. Nothing has seemed to help to ease that pain even though I am no longer working as a checker and have a desk job again. I have only been wearing these shoes for about 1 1/2 weeks now, but so far, I am very happy with them. They are very comfortable and if they hold up well, I will be very happy to recommend them. I also do feel that they may be helping to ease the pain in my feet...or at least not adding to it. "
-- Stylishin SJ.
"Short story, my plantar fasciitis is all but gone. Long story- for those of us who have plantar fasciitis you know those first steps are agony. I had tried my old inserts and those were helping but i could not seem to get rid of the pain. I saw these, read the reviews and thought I'd go for it. I'm a nurse, I walk a lot of steps over a lot of hours. These are amazingly comfortable. If there was a down side, they are very soft on the shoe upper, which means I feel less supported. I find them to be a little old lady looking, but under scrubs they're not really noticeable. I probably would not wear them with shorts...if you have plantar fasciitis I DO RECOMMEND this product. "
-- Linda Gardner
"I have a heel bone spur and thought these shoes would help. They did make the back of my heel feel better and took away that pain, but the pain it caused in my arch was unbearable to walk on. It almost felt like the arch area of the shoe came down too far and the beginning part of my heel was stepping on it. Unfortunately, I had to send them back. I ended up buying over the counter inserts for heel pain to put in my shoes and they worked.
-- Angel
"Finally I found comfort and no heel pain the only problem I'm having after second time wearing them is they squeak now when I walk and that gets on my nerves but super comfortable maybe after a while wearing them hopefully the squeaks will go away."
-- Valerie
"Excellent shoes! I kept buying well known brands at the big box stores, hoping for relief from heel pain but to no avail. I saw these on and took a chance. What a difference. The quality, fit, adjust ability and comfort are unmatched by anything I've worn so far. "
-- James Michaud
"I had horrific heel pain--made me limp and interfered with my day-to-day activities. Before I had just exercised my foot as recommended and had used WALKHERO inserts (available for around $30). I bought two pairs of these shoes--a little dressier pair and these sneakers. The inserts are great, but the shoe is too soft for good relief of plantar fascitis. I didn't return them. My foot is better now. But if I wear them too much, the pain returns and I have to return to a stiffer shoe. I'm sure they're great for bunions because of the softness of the upper shoe itself. But if you have severe heel pain, I don't think these are the ones that will help. Maybe they're fine if you just want a really comfortable shoe and like the stretchy, soft feel."
-- Wanda
"I used the product for my heel spurs which I have in both feet. This sneaker are helping. I have not have them that long to know to what degree they are helping but I can tell you they are very comfortable. I would love if you had them in black on black without the white rims."
-- Imani E. Young
"I have problems with my feet including Bursitis and plantar fasciitis & heel spurs. The arch support is great. I really like the flexibility of the shoe. I also like the inserts that come to ensure a nice fit. "
-- Beth
"I am so happy that I bought these shoes! I have terrible feet! Extremely flat-footed, large, and have had many operations on them-bunions, hammer toes and heel spurs-the works! Therefore I am constantly looking for comfort when I buy a shoe. These really ARE great! What do you have to lose? Try them! I just bought a second pair in a different style-I'm a believer!"
-- Elaine Richard
"I order the extra wide...I'm sure due to the extra fabric it changes the shape but I laugh that they look like little bean pods on my feet. It's a personal aesthetic dislike on my part. Otherwise they have great support and are lightweight enough that I can walk five miles with no problem. Great for my feet that suffer from both plantar fasciitis and heel spurs due to my job."
-- Sarah Aultman
"I have flat feet and struggle finding a shoe that I can wear all day and gives the support I need. These are a perfect fit and are great for whatever running or walking that you do. Especially recommend for people who need the extra arch support."
-- Ms Chrystal
"Finally! Shoes that are comfortable on my bunions and flat feet right out of the box! I wore them the first day, all day long and my feet felt fine at the end of the day..... that's a rare occurrence even for shoes that are well broken in. I can't remember the last time I've bought a pair of shoes that I could wear without a long and painful breaking in period. Many shoes I've tried never become comfortable and I've ended up wasting a lot of money and painful effort. I would definitely recommend these shoes for anyone with painful bunions and poor arches. I can't speak for people with normal arches, but I would think these shoes would be comfortable on just about any feet. I like the grey color, but I wish they also came in black."
-- Nathan L
"These shoes are just what I needed. The toe box is generous, and there are no annoying seams rubbing against my feet, like in other athletic shoes. The arch support was a bit high for my flat feet, but I just replaced the insoles with other WalkHero insoles, a half a size smaller, and they fit perfectly. I'm a teacher, and am on my feet all day, so I didn't want to skimp on comfort. These fit the bill perfectly!"
-- Cherrycola
I have flat feet and my ankles are a mess. They pronate and the pain at the end of the day is unbearable. I put these shoes on and truly I felt relief. I've been wearing them for a while and as of today I don't have anymore pain. I bought another style of WALKHERO and it truly helps. I would recommend these shoes to anyone who needs pain relief due to bad feet or ankles."
--Jerry C.
"These are my "rest your feet, relax, and heel your tired legs" shoes. The most comfortable shoes that my very picky flat feet and hurting knees ever had. If it weren't for these shoes, I wouldn't be able to go for walks and get some exercise. They make movement for problem feet and legs possible. The only minus is that they look absolutely gigantic in size 11 medium. I know that size 11 is large yet I own a lot of shoes that don't look so huge in this size. Despite their large and ugly look, they're extremely kind to my feet. Next time I am getting them in some dark color but turquoise color make the size even more visible. "
-- Customer
"These are the only shoes I own that are comfortable to wear since my neuropathy has become a real problem. They are supportive, but also nicely cushioned. The choice of widths is also a plus. I'm going to get another style of walkhero shoes now that I continue to be impressed by these."
-- Michael Lancashire
"I have severe neuropathy and cannot put any pressure on my feet. Over a year ago l bought my first pair of WALKHERO shoes. They are the only shoes l can wear. More than a year later, the shoes are in still in great shape. I recently purchased another pair in black for dressier occasions. Love them! Everything they say about the shoes is true. "
-- Ruth Himes Maslin
"I absolutely love these shoes. I have the worst feet you can imagine! I have neuropathy, plantar fasciitis, constant pain and numbness in both feet. I have tried many shoes and these are by far the best I have walked in. After the first day of wearing them all day to work, I came home and told my husband that I couldn't believe how wonderful these shoes were and how comfortable they were. These shoes didn't rub or chafe or put stress on any part of my feet throughout the whole day! By far the best I've had. I am encouraging him to get some since he also has some feet issues. I definitely recommend these shoes and I too, wish they came in different colors. I would buy more. Especially in the wide sizes since with my feet issues, my feet have a tendency to swell. Highly recommended shoes, worth the price."
-- Puting Pinay
"These shoes were great. Very comfortable and they relieved my foot pain right away. The one negative is that I wish I would have used a shoe horn. The back part by my heel now has hard plastic digging in because the back got crushed down. "
-- AS
"Love the extra width and the good fit. I have bunions from wearing shoes that are too arrow, and these have given me the relief I needed from foot pain."
-- S. Begley
"I am really happy with these shoes and stopped my foot pain. They ran a little large but they sent innersoles to take up the space and they are perfect now. I wear them almost everyday. I am thinking to get another pair but a regular type of shoe. Then I won't wear tennis shoes with all my wardrobe. The price is a little steep but worth it as they stopped all the foot pain I was having and are very comfortable."
-- Sandee Ferreira
"I absolutely love these shoes! Just ordered a 2nd pair. For the first time, my feet don't hurt. I would highly recommend these shoes. They are not only wide enough, but they also accommodate my stupid bunions. What else could a girl ask for? Look no further ... they are worth every penny!"
-- Cheryl
"Toe box was wide enough for bunions, should probably have ordered regular width as I ordered wide. Middle part of foot wiggling a bit but ok. Fit & comfort much better than other pairs I returned. I use it for work only."
--Goudazentzz
"Wish this shoe came in more colors. The turquoise is bright and doesn't go well with many outfits, but is a comfortable shoe. Feels rounded when first wearing them (on the bottom), but really very cushioned and comfortable The other WALKHERO choice is a bland beige/tan...again the color doesn't do much for many outfits, but is a comfortable shoe. Nice toe box for problem toes and bunions."
-- Customer
"These shoes are very comfortable. I am on my feet all day. I also have some knee pain issues. Since I started wearing these shoes, my knee pain is virtually gone. Very happy with my purchase. So far they have held up really well too."
-- Cynthia Mgray
"Fits perfectly! Durable shoes, I'm on my feet constantly at work and they still look new! The material they are made of is really nice, it doesn't make your feet hot. I still have back, hip, and knee pains while using but it is less than before with my old shoes!"
-- Alyssa
"I have had severe heel pain and planter fasciitis for two years. The pain in my left heel caused me to have to walk slow to even bear the pain. After two weeks of wearing my WalKHero Sneakers I have no pain and can walk briskly even jog a bit. Thank you so much. I just ordered a pair for my husband and am confident it will help with his knee pain."
-- Annie Thomassen
"Your favorite shoes with the podiatric seal of acceptance"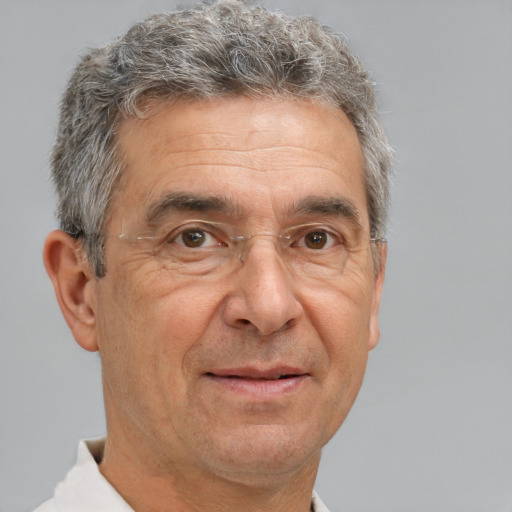 "There are different orthotics for different shoes. Women's shoes usually need a less bulky orthotic, but allow for less correction. A more corrective full-length orthotic requires a running shoe, boot, or comfortable walking/dress shoe. We recommend doing everything you can to get a good supportive shoe like WALKHERO brand that can fit a full-length orthotic."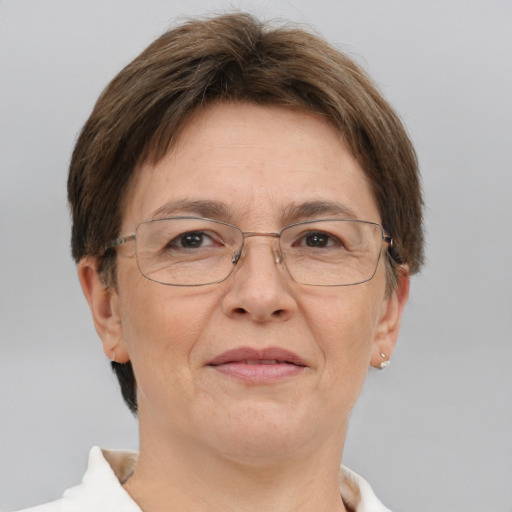 "WALKHERO shoes are my favorite orthotic-friendly walking shoes for both men and women. In my opinion, just about every single WALKHERO shoe is excellent and does an amazing job. Not only do they fit a full-length orthotic, but the best support for your posture that money can buy. Furthmore, they will last longer than other shoes."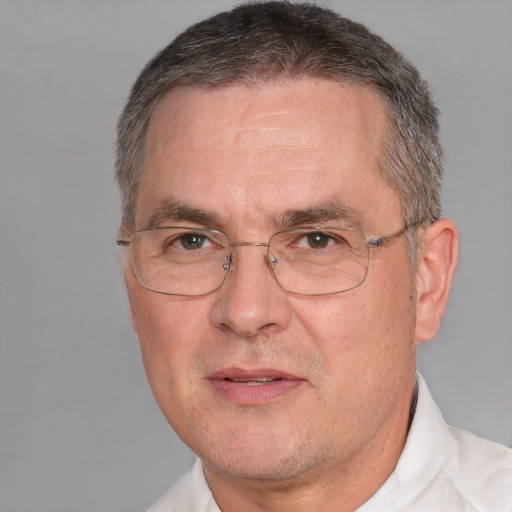 "WALKHERO shoes provide good support for your feet. They also have special soles that help you roll your foot as you walk. This rolling motion is more efficient than just lifting your foot and putting it down, and it also helps reduce the impact on your joints. So if you're serious about walking for fitness, make sure you invest in a good pair of shoes from WALKHERO brand. They'll help you walk further and faster."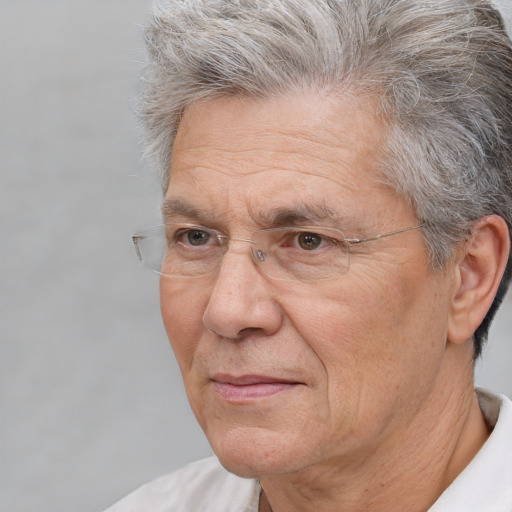 "These are some of my favorite shoes for men. They do not have to be expensive, but the fact that he has an arch and heel cup built-in makes a huge difference for heel pain and arch pain in the ball of the foot pain! The arch-supportive shoes and orthotic-designed slippers are extremely effective. "
"Check out these shoe reviews on customer proof here."
Many reasons can cause misalignment, which increases stress on the foot, hips, knee, and back and can cause pain: wearing shoes without arch support; walking on hard and/or flat surfaces; flat feet.
WALKHERO Orthotics helps provide alignment and keeps the foot closer to the neutral position throughout the game cycle. Proper alignment helps minimize overpronation and reduces stress on the foot, knees, hips, and back.
WALKHERO shows you the best Indoor&Outdoor arch support shoes. With go-anywhere soles mean you never have to take our slippers off. And make your all-day comfy without feeling weary.🙌
When you put yourself in a pair of WALKHERO shoes: (Fully lined for comfort) cross forward around your ankle & easily buckle for a custom fit to your feet.
Style You Want, Comfort You Crave. Your hands and feet never take a day off, so take care of them!!
WALKHERO shoes is fully lined for comfort cross forward around your ankle & easily buckle for a custom fit to your feet.
"Making changes to your choices"
Our suport team always ready for you to 6 days a week.
Free worldwide shipping on all area order above $50
Product exchange is eligible within 3-7 days of delivery
If your product aren't perfect, return them for a full refund