Heel pain is a standard foot issue. It usually occurs under or behind the heel, where the Achilles tendon connects to the heel bone. Sometimes, it can affect the side of the heel and that can vary in severity and location. If you overuse or injure your heel, you may experience heel pain. This can range from mild to disabling.
The heel is the first bone to contact the ground when walking and takes the full force of impact and the resulting shock of bearing weight during motion, sometimes resulting in sore heel pain. General heel pain tends to dissipate overnight and can reappear or worsen during prolonged periods of walking or standing.
In most cases, heel pain resolves without treatment, but sometimes, it can persist and become chronic.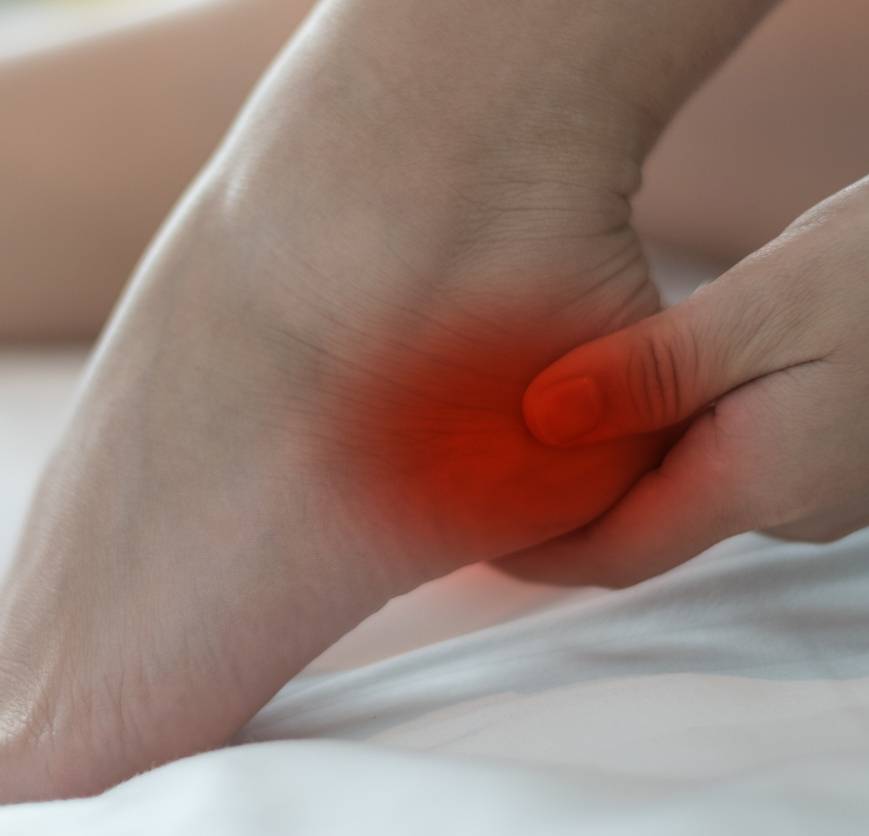 There are several common causes of heel pain:
Plantar fasciitis. Plantar fasciitis occurs when too much pressure on your feet damages the plantar fascia ligament, causing pain and stiffness. Find out what causes this condition and possible treatment options.
Sprains and strains. Sprains and strains are injuries to the body, often resulting from physical activity. These injuries are common and can range from minor to severe, depending on the incident. Learn more about sprains and strains.
Fracture. A fracture is a broken bone. This condition is considered a medical emergency. Urgent care may be required. Know what symptoms to look for and who's at risk.
Achilles tendonitis. Achilles tendonitis occurs when the tendon that attaches the calf muscles to the heel becomes painful or inflamed due to overuse injuries. Find out how this condition is diagnosed and treated.
Bursitis. Bursae are fluid-filled sacs found in your joints. They surround the areas where tendons, skin, and muscle tissues meet bones.
How To Relieve Heel Pain?
If you develop heel pain, you can try these methods at home to ease your discomfort:
Wearing properly fitting, supportive and cushion shoe help control abnormal foot motion and lessen the stress of everyday activities on your heel.
Apply ice to the heel for 10 to 15 minutes twice a day.
Maintain a healthy weight by eating a balanced diet and exercising regularly
Rest when you feel tired or when your muscles ache.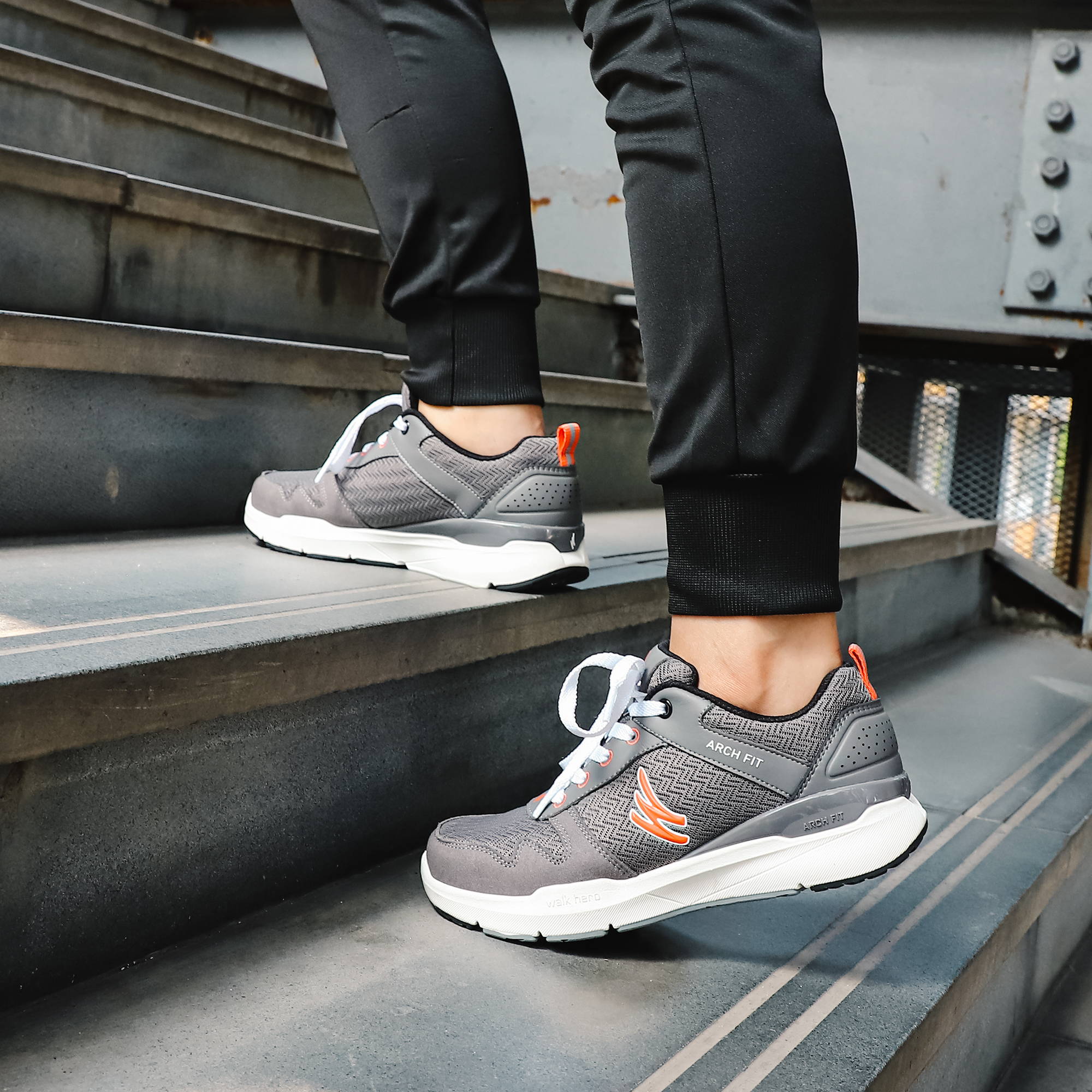 Recommended Shoes For
Heel Pain
The answer to relief is simple, by wearing the best comfortable and supportive shoes. Comfortable shoes with arch support, a deep heel cup, a firm heel counter, or heel support are a great choice for reducing foot pain associated with heel pain. Each shoe we make features our innovative Foot-Care™ technology. Made with a foam insole and high cushioning, WALKHERO's line of shoes offers heel support that allows you to go the distance. The soles have a gender-friendly cushioning design, which supports the natural biomechanics of your feet, and the heel cup can also lessen the impact by stopping your heel from making contact with the ground. Join the thousands who have found pain-free & all-day comfort with a pair of WALKHEROs.