Place Your Feet in Their Ideal Position. Help Body Align.
Place Your Feet in Their Ideal Position. Help Body Align.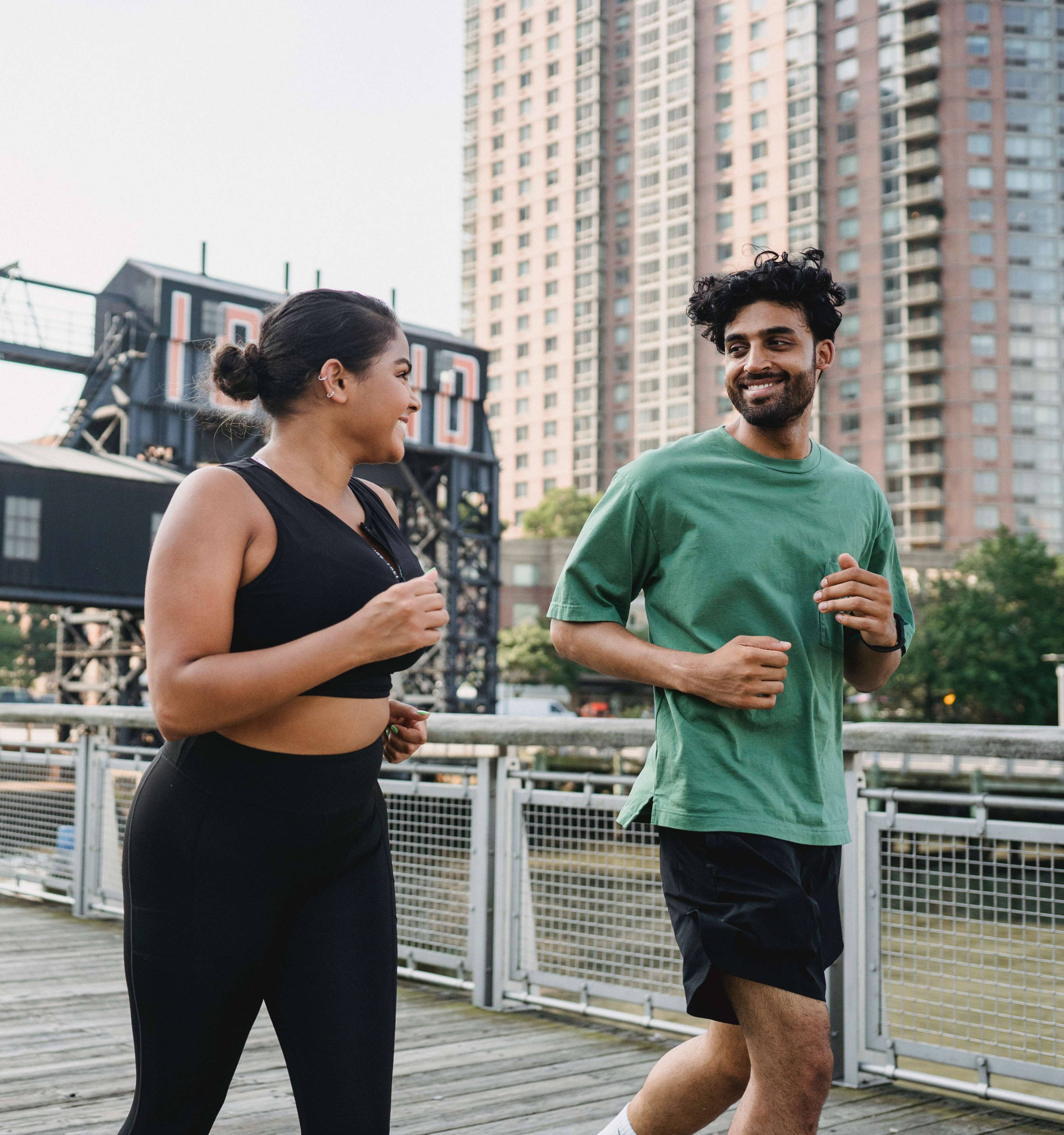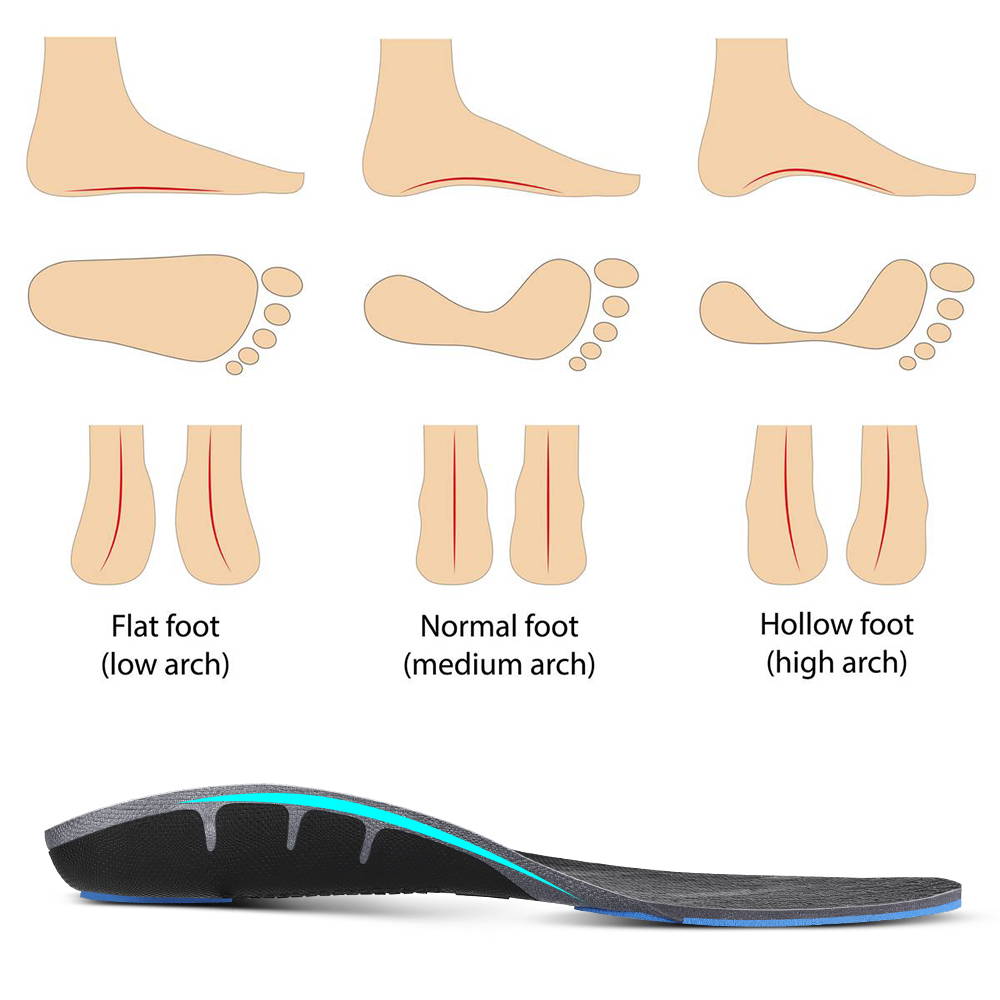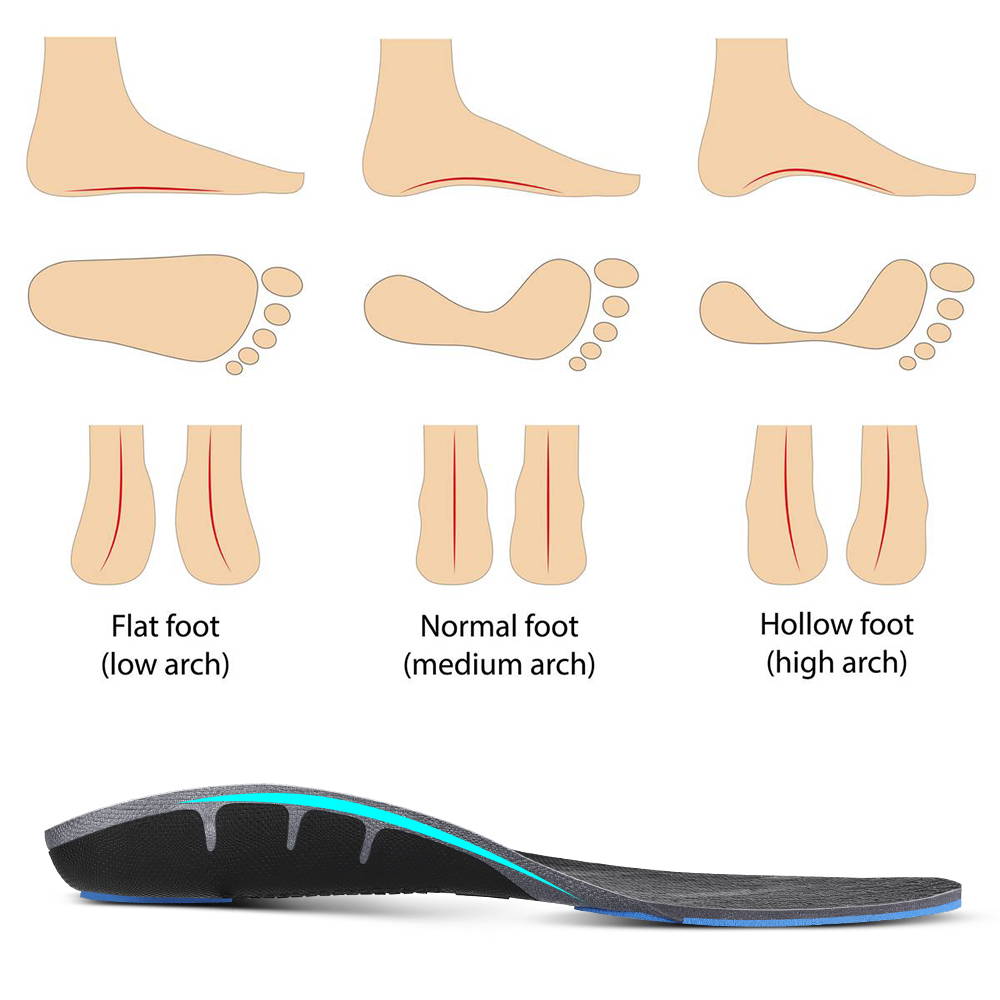 Often, our feet do the complex work of distributing weight and pressure automatically, but sometimes our bodies fail to maintain the optimal position of the musculoskeletal structure of the foot, resulting in a collapsed or high arch. An abnormal type of arch can interfere with foot alignment, causing leg bones to deviate from the correct position, causing pain in the foot or lower body.
Attempting to manipulate these structures from the bottom of the foot is what we consider arch support. Arch support provides proper support for the arch of the foot to reduce or even eliminate pain. Especially good arch support, designed to place the foot in the ideal position and align the body from the foot up.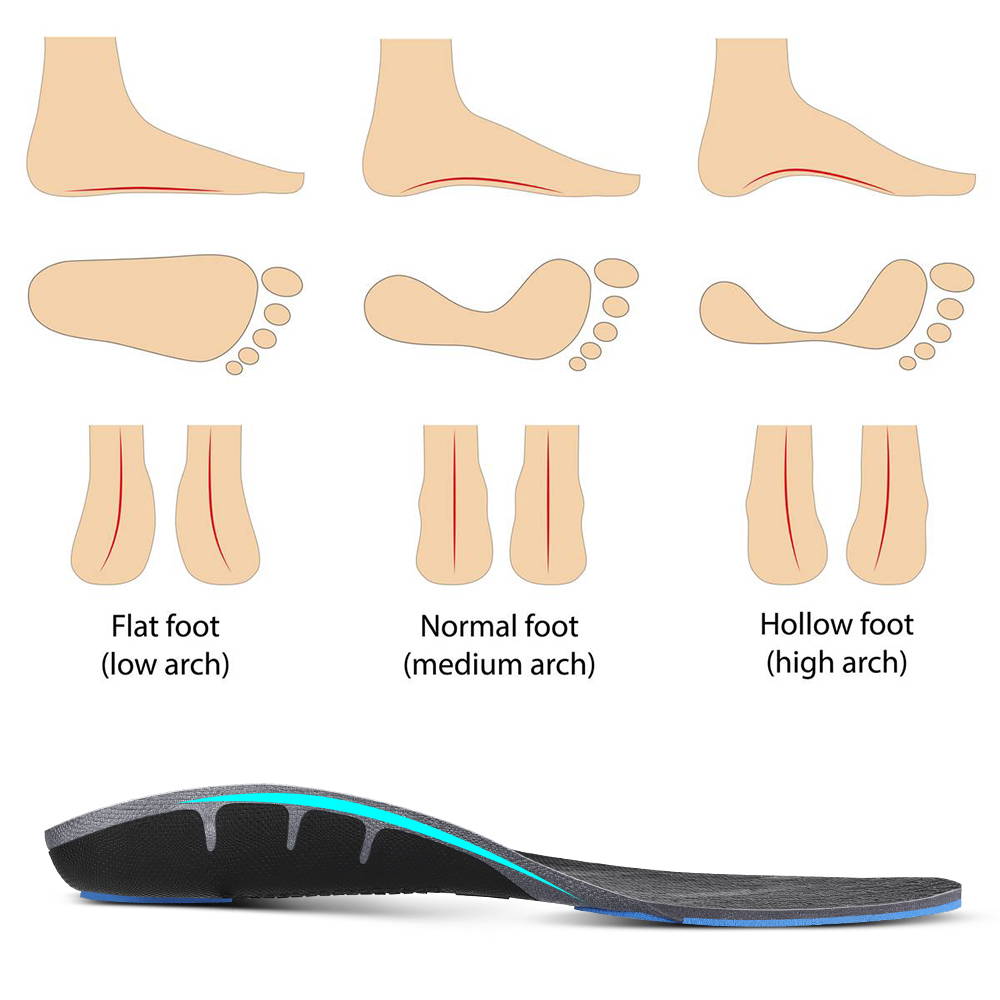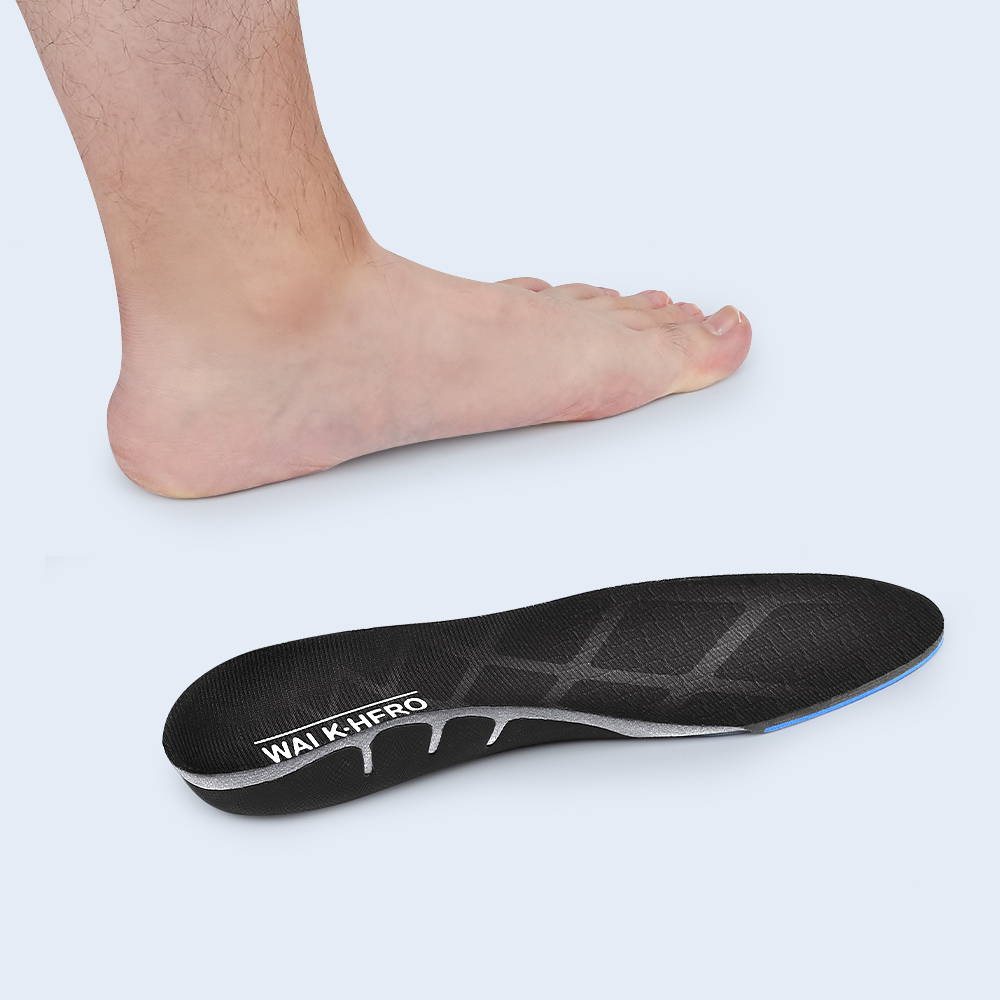 Why Arch Support is Important?
The arch of the foot extends from the base of the toes to the heel and plays an important role in any activity you are standing. The normal arch of the foot has functions such as shock absorption, creating balance, and adapting to changes in terrain.
If your arch is abnormal and you are not using effective arch support, you may experience arch pain in both the arch and the heel. You may also experience pain in the back of your feet or even in your ankles, knees, hips, legs, and back. Over time, these pains can lead to incurable physical ailments.
How Does Arch Support Work?
Arch support begins by distributing the pressure centered on the arch evenly across the foot, reducing stretch in the fascia allowing it to heal, and placing the foot in the ideal position.
Arch support provides additional stability and balance, preventing ankle movement during travel. Correct alignment of the ankle can increase the comfort of your footsteps.
WALKHERO® Arch Support goes one step further. Helps adjust the body, and relieve and prevent pain in the feet, knees, hips, and back by supporting the kinetic chain.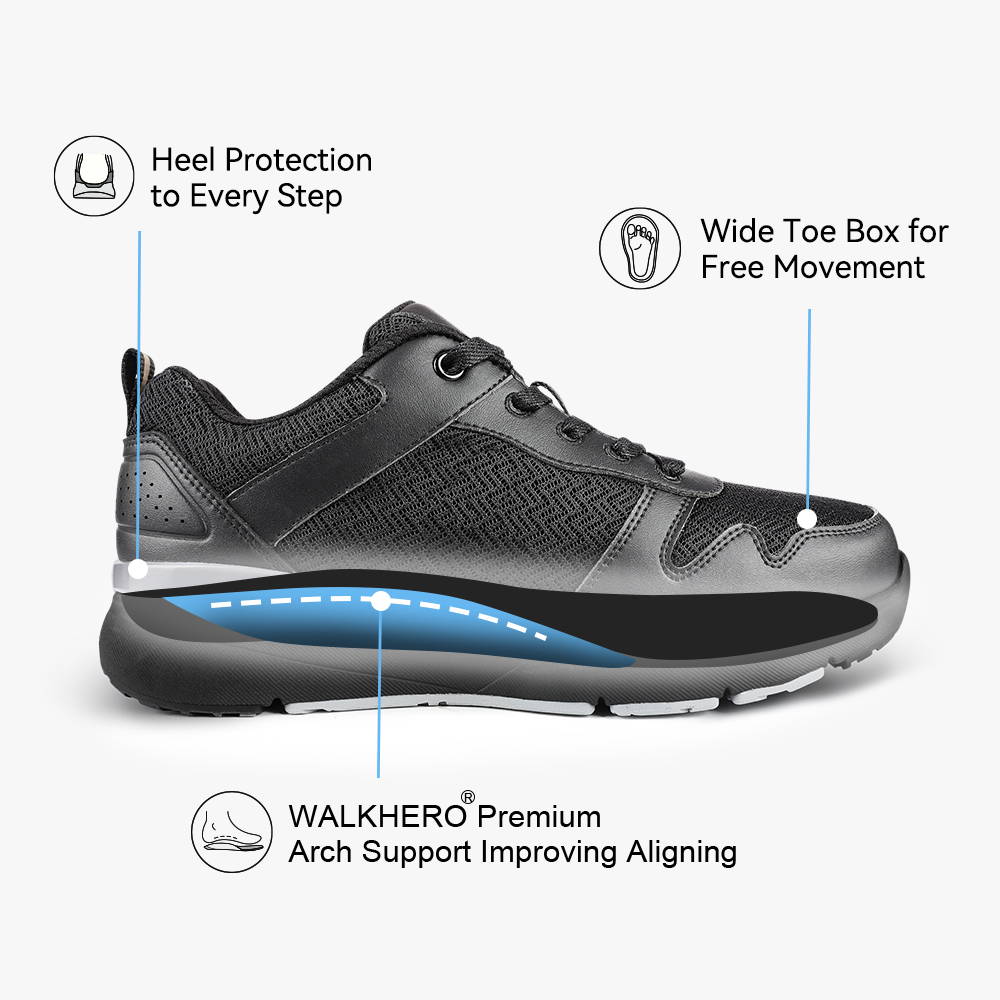 Best Arch Support Shoe from Walkhero
Arch Support: The WalkHero® Arch Support Shoe place the foot in the most ideal position, and supports the arch to prevent further stretch of the plantar fascia, allowing it to heal and align the Body position so you can participate without pain.
Heel Protection: The built-in extra-deep heel cup combines with your body's natural cushioning for maximum support. With a TPU stabilizer at the heel, it provides excellent stability and balances to prevent sprains.
Wide Toe-Box: The roomy design offers a relaxed, comfortable fit, and properly eliminates pressure on Morton's Neuroma and more. Moisture-wicking linings and breathable uppers offer optimum air circulation.
Our Best Selling Arch Support Shoes
Explore More from Walkhero